Nailfree house made of oak
It's completely without glue and nails. (alright except the window frames is glued) but the hous can be taken apart.
Building an oak house on an oak table.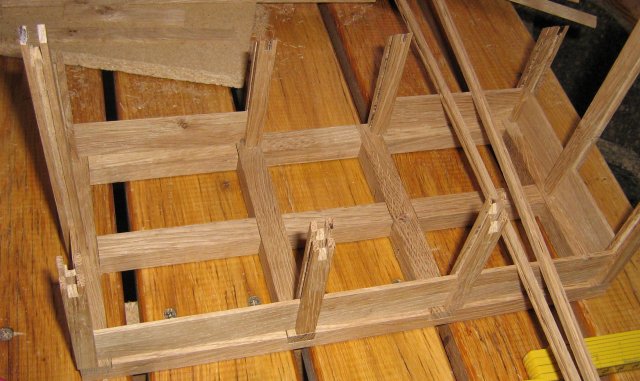 The basic stuff.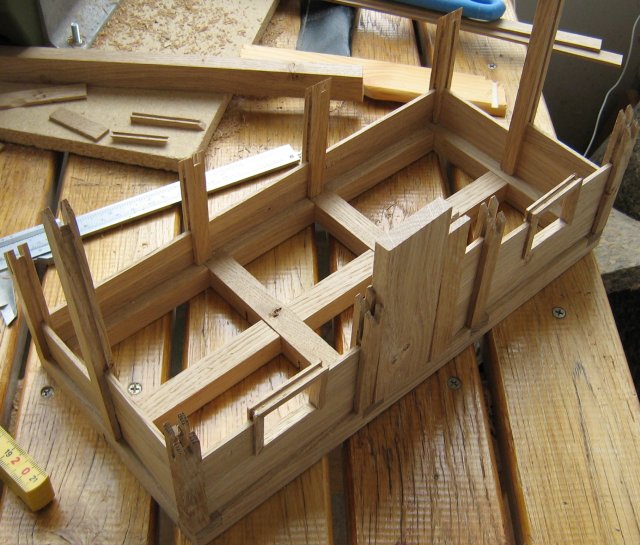 The only place where I used non-oak material (glue). It was too small.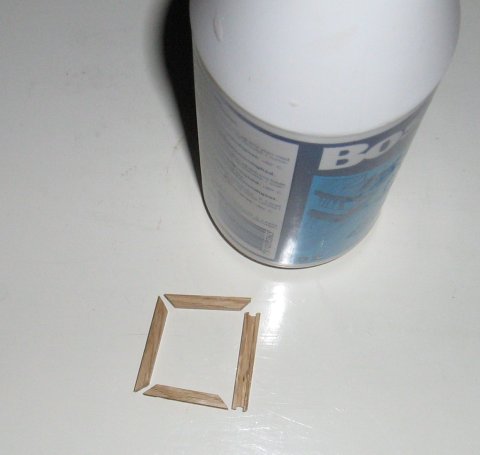 More walls. Notice the slits in the windows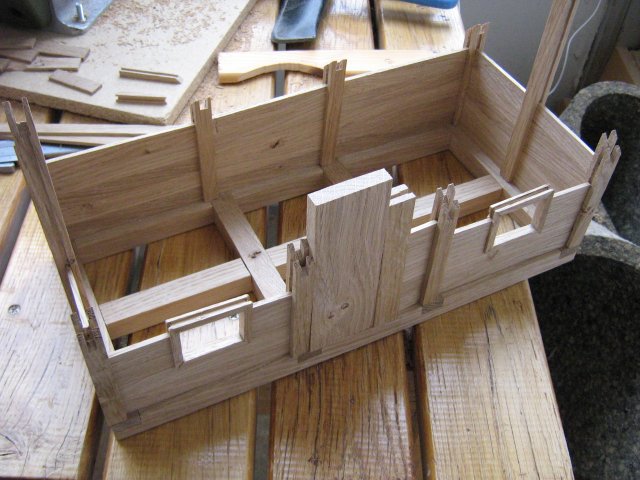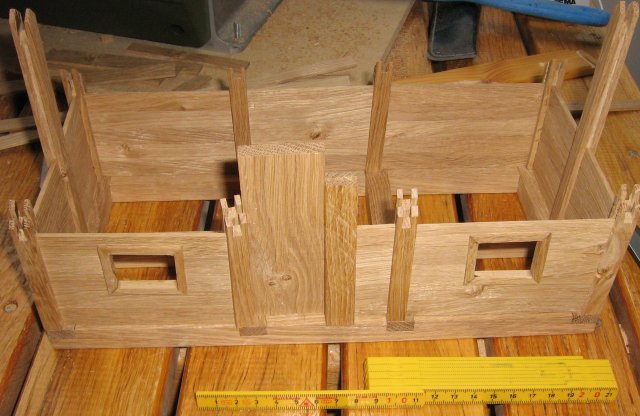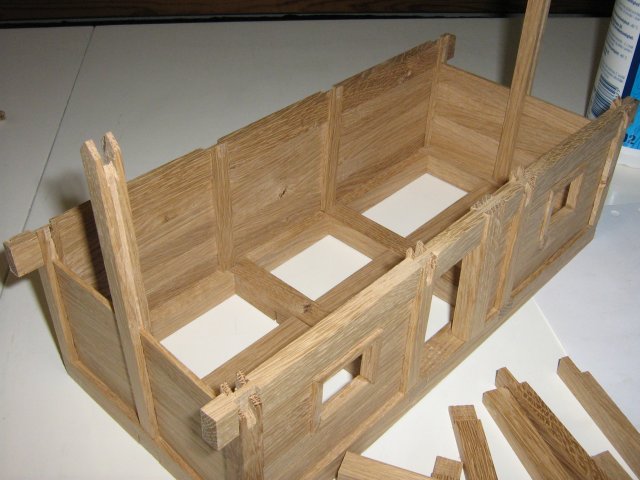 Quite tricky to make three pieces meet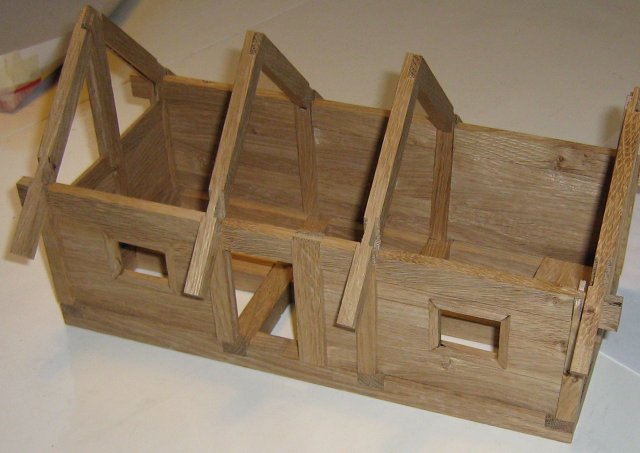 Roof, very difficult. Roofless is much easier, or clingfilm perhaps?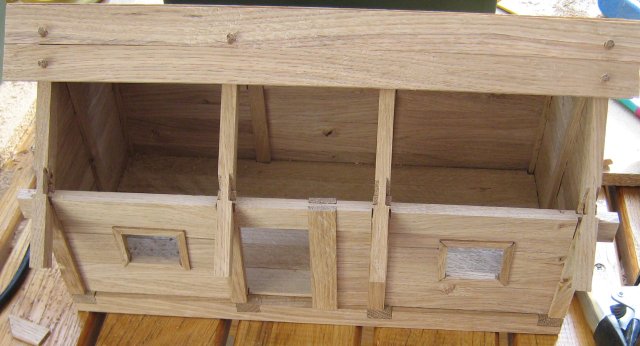 Almost there.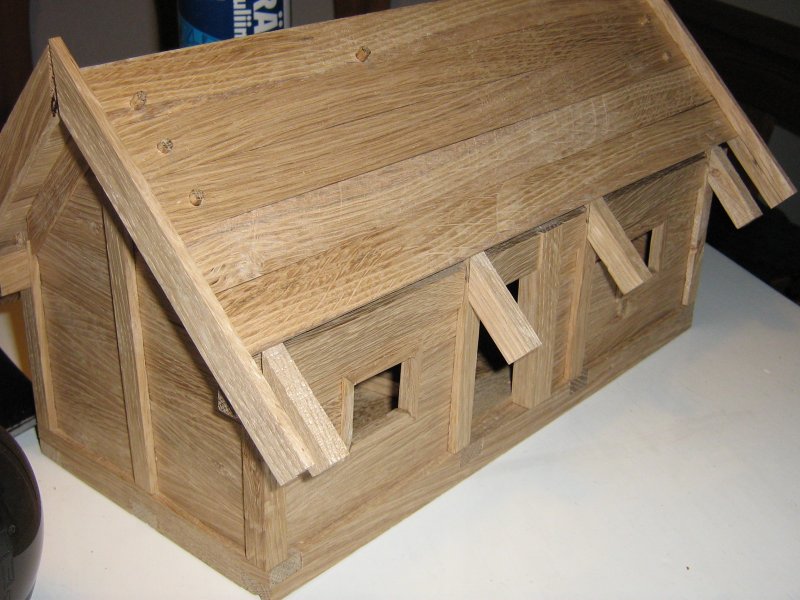 It is a tiny house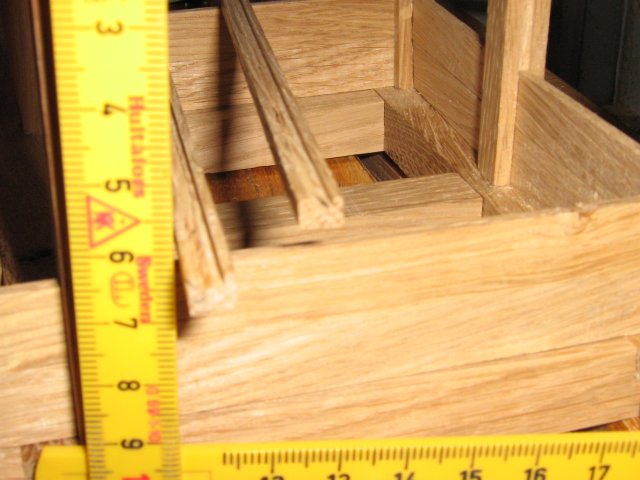 It required 45 x 25 x 5 cm oak. A lot of sawdust when the sawblad is half the thickness of the walls.